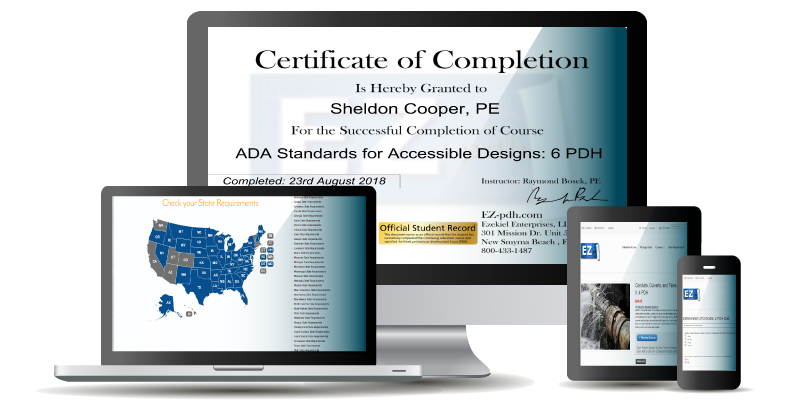 ---
Finish your License Renewal Quickly and Efficiently…
Just Two Steps to Complete
1: Preview Course
Review course material anytime,

before

and

during

the quiz. (State Approved courses prepared and instructed by licensed professional engineers.)
2: Take Quiz & Earn Certificate
Take course quiz unlimited times until you pass to

earn your certificate

, a record, required by all state boards. (also..Certificates are saved in your online account and can be retrieved anytime. EZpdh retains all student records for 7 years.)
Quick Tutorial
---
…Three ways to Save Time & Money
Unlimited Access
Save  a bundle! Full access no discretion – for the engineer who desires full freedom and maybe even a lot of hours. Our ultimate deal with the most savings!
Learn More
Package Deals
Complete Course Packages for as little as $3/hr. Our best creation ever, ideal for engineers who want it done fast. No guess work! No questions asked!
See Packages
Build Your Own
The more hours you add to your cart, the bigger the discount! 8 hrs: $5/hr…15 hrs: $4/hr 24 hrs: $3.5/hr…30 hrs: $3/hr
(Discounts applied automatically at checkout.)
Start Building
STATE APPROVED CE PROVIDER
Check your State Requirements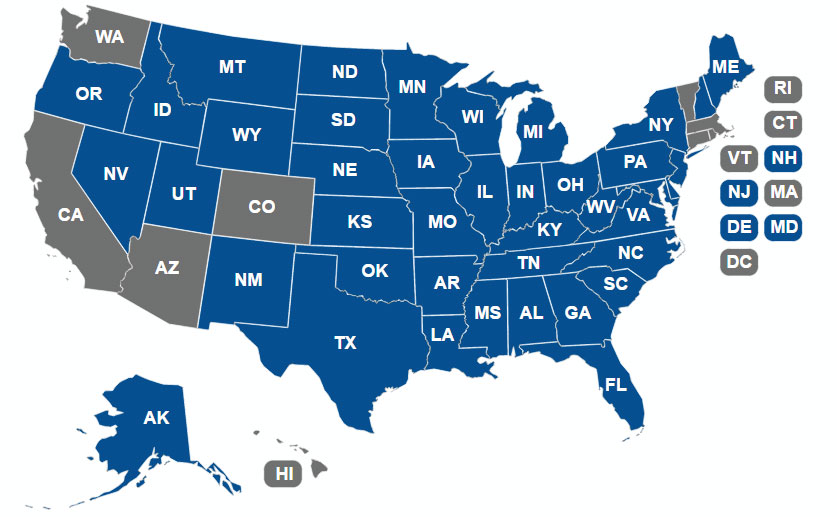 Our Success Speaks for itself…
Thanks, the Courses are fantastic and I'll continue to use this great site!
Paul A. Miller, PE
Most of all, thanks for offering a cost effective solution to those new continuing education requirement (as if performing engineering work day-in day-out is not adequate continuing education) Your efforts are really really appreciated!!!
Dan Meszeler, PE
Without you guys I was actually considering letting my license lapse, but then I would have had to drop the word "engineering" from my business name. I guess everyone wants control of everything nowadays. Anyway your company has earned my gratitude!
Michael Gordon, PE
Thank you very much for your services and customer support promptness! I will continue to support you as your material is quality, the site is easy to use, and obviously you have great customer support. I hope that your new company continues to flourish with offering these quality courses at such a very reasonable cost. 
Ken Gould, PE Real Time Communications World
Professional Staff and Support
Help? Questions? Concerns?
24/7 Email Support* and 9 to 5 Mon-Fri Phone Support
*Plus connect to to any instructor anytime with direct email
Our Licensed Professional Engineer Instructors
Instructor: Mechanical
Seth Grablow, PE. Achieved a Bachelor and Master of Science in Mechanical Engineering from the University of Central Florida and is a Professional Engineer in the State of Florida.
Read More
Contact Seth
Instructor: Civil
Raymond Bosek, PE. Comes from a long line of engineers and has obtained a well diverse distinguished background. From design engineering to sales Engineering and project management.
Read More
Contact Ray
Instructor: Electrical
Juan C. Pesante, P.E. A professional engineer with over fifteen years' experience in design, construction and commissioning of various types of mechanical, electrical, and HVAC systems.
Read More
Contact Juan
…Our Mission
Simple! To give Professional Engineers the Most Efficient and Cost-Effective Means possible to complete their continuing education requirements
Seth Grablow,PE EZpdh Instructor
Ready to Finish Your Hours….
When it comes to online PDH for Engineers, you have plenty of options. From college courses to patents to board membership meetings, all these activities qualify. However, for most professional engineers, many of these options barely fulfill their required thirty (30) hours required for license renewal. So that's where online continuing education comes in. But when you go search the web and see what's available, it's over-priced what some of these online continuing education companies charge. As much as fifty dollars per hour is just simply too much to pay for continuing education. Here at EZpdh.com, our motto is simple, offer the most inexpensive, efficient, and approved courses to professional engineers. After all, the course writers and instructors here at EZpdh.com are all Licensed Professional Engineers. And what we say we mean, Built by Engineers for Engineers! We believe that online continuing education can be and should be affordable, and we achieve it. It's rather quite simple really. We develop our own courses and we charge less than our competitors. We offer a variety of courses from the basic background of all engineering fields, Civil, Mechanical, Electrical, Structural, Environmental, Computer, and Chemical Engineering. We offer great general civil engineering courses, from pavement design to conduit and culvert design. For mechanical we offer the basic from thermodynamics to fundamental of metals. For Electrical, we start at basic DC theory to advanced A/C generation. Our courses are chosen and developed by the corresponding functional background by our professional engineer instructor. He chooses the course material, the quiz questions, and the overall length or number of hours the course when completed should fulfill. We then audit the course and verify not only technical and grammatical error but also the hours required to complete the reading and taking of the quiz result in the noted hours. Once the course has been verified we then post it on our webserver and perform functional testing with a known test group, and ensure overall compliance. We fix what errors need corrected, and post our course for access. Our PDH/CEU/CEP/CPD courses are accepted for professional engineer continuing education for PE license renewal in the following states: Alabama (AL), Alaska (AK), Arkansas (AR), Delaware (DE), Florida (FL), Georgia (GA), Idaho (ID), Illinois (IL), Indiana (IN), Iowa (IA), Kansas (KS), Kentucky (KY), Louisiana (LA), Maine (ME), Maryland (MD), Michigan (MI), Minnesota (MN), Mississippi (MS), Missouri (MI), Montana (MT), Nebraska (NE), Nevada (NV), New Hampshire (NH), New Jersey (NJ), New Mexico (NM), New York (NY), North Carolina (NC), North Dakota (ND), Ohio (OH), Oklahoma (OK), Oregon (OR), Pennsylvania (PA), South Carolina (SC), South Dakota (SD), Tennessee (TN), Texas (TX), Utah (UT), Vermont (VT), Virginia (VA), West Virginia (WV), Wisconsin (WI), and Wyoming (WY).
The following states do not have CEP requirements: Arizona, California, Colorado, Connecticut, Hawaii, Massachusetts, Rhode Island, and Washington
We also offer Contractor Courses, please visit https://ez-ce.com.