Webinars - Live Online Instruction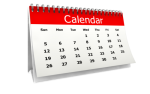 View Monthly Schedule – Click Here
Webinars for Professional Engineering Professional Development Hours (PDH) satisfy continuing education requirements for New York, Ohio, Wisconsin and Iowa licensed PE's. Courses are live interaction courses which are timed & monitored and conducted by licensed professional engineers.
Upon completion of webinars are attendees will receive certification of attendance via a certificate of completion.
Webinar Package Deals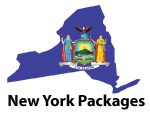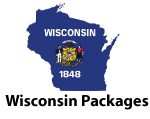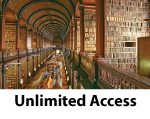 Webinars will be available for purchases individually or with bulk options (which will include access to all webinars and online courses)
We also have On-demand Webinars – Click Here
Part 1 of a multiple part series, this 1 hour course covers and highlights some of the significant changes and updates in the 2023 Edition of NFPA 70: National Electrical Code (NEC) which was recently updated from the 2020 Edition of NFPA 70: National Electrical Code (NEC). The student will progress through each section of the NEC from the Introduction up to Chapter 2 Article 230. The student will be identifying sections, articles, and tables of where and what significant changes occurred (be it an addition, revision, or deletion), the student will review the 2023 version of the updated text, and understand the reason for the change with an explanatory brief.

Instructor: Raymond Bosek, PE

SPECIFIC KNOWLEDGE OR SKILL OBTAINED

This course teaches the following specific knowledge and skills:

Become familiar with some of the significant changes including additions, deletions, and modification to the 2023 Edition of NFPA 70: National Electrical Code (NEC) from the 2020 Edition from Introduction up to Chapter 2 Article 230
Comprehend, after reviewing the significant changes and additions to the 2023 Edition of NFPA 70: National Electrical Code (NEC) the large scope of the changes to the code, thereby seeking additional and more thorough reviews of the entire code

CERTIFICATE OF COMPLETION

This 1 hour (50 min) webinar satisfies online live instruction required for Licensed Professional Engineers. Upon completion all attendees will receive a record in a form of a certificate of completion. Records will be emailed to all attendees and available anytime online by accessing your account on EZ-pdh.com. This course satisfies 1 professional development hours (PDH) of continuing education.

Our webinars are conducted utilizing GotoWebinar.com service (chosen for reliability, ease of use, no software required and ability to attend using your computer, tablet, or smart phone).

Upon purchase your will be emailed a link to the webinar.Also a link to the webinar will be in your Student Menu, in MyCourses under this course.

Clicking the link you will be redirect to gotowebinar.com where you will be asked to register with your name and email. This step can be performed anytime prior to or immediately before the webinar.

During the webinar you will be viewing live instruction with the ability to ask written questions to the instructor (students will not have open mics, so only chat available). Assessment of student progress will occur as a continuous process throughout the session and can include polling, Q&A sessions, and final questions posed by the instructor.

Within the hour after webinar completion you will receive via email a certificate of completion. Also your online records in MyCourses will show this course completed with a link to the certificate as well. All outstanding questions asked during the webinar will also be answered via email at this time.